At the Swedish School of Textiles, the creativity of art is combined with the ingenuity of technology, with the school's degree programmes covering the entire field of textiles, from design through manufacturing to management and technology. A very impressive state of the art knitting laboratory has been developed in recent years.
The Swedish School of Textiles was founded in 1866 and currently has about 900 students from all over the world in seven undergraduate programmes and seven master's programmes. The school, which is a part of the University of Borås, has its campus located in the city centre, close to parks, shops, restaurants, and the city transport interchange. This is a place where students, businesses, and external lecturers come together on a daily basis.
Design, engineering and management
The programmes focus on textiles and are divided into three areas: design, engineering, and management. The school's facilities feature modern lecture halls and well-equipped laboratories that cater for everything related to textiles.
"Research is of a high international standard and focuses on sustainability – how can our research contribute to a better world? Together with international research networks, we take a closer look at consumer behaviour, global markets, and how we can improve our recycling of clothing, as well as exploring new ways we can use textiles. This research is also integrated into our master's programmes. After graduation, students interested in research careers can apply for certain research programmes," the school explains.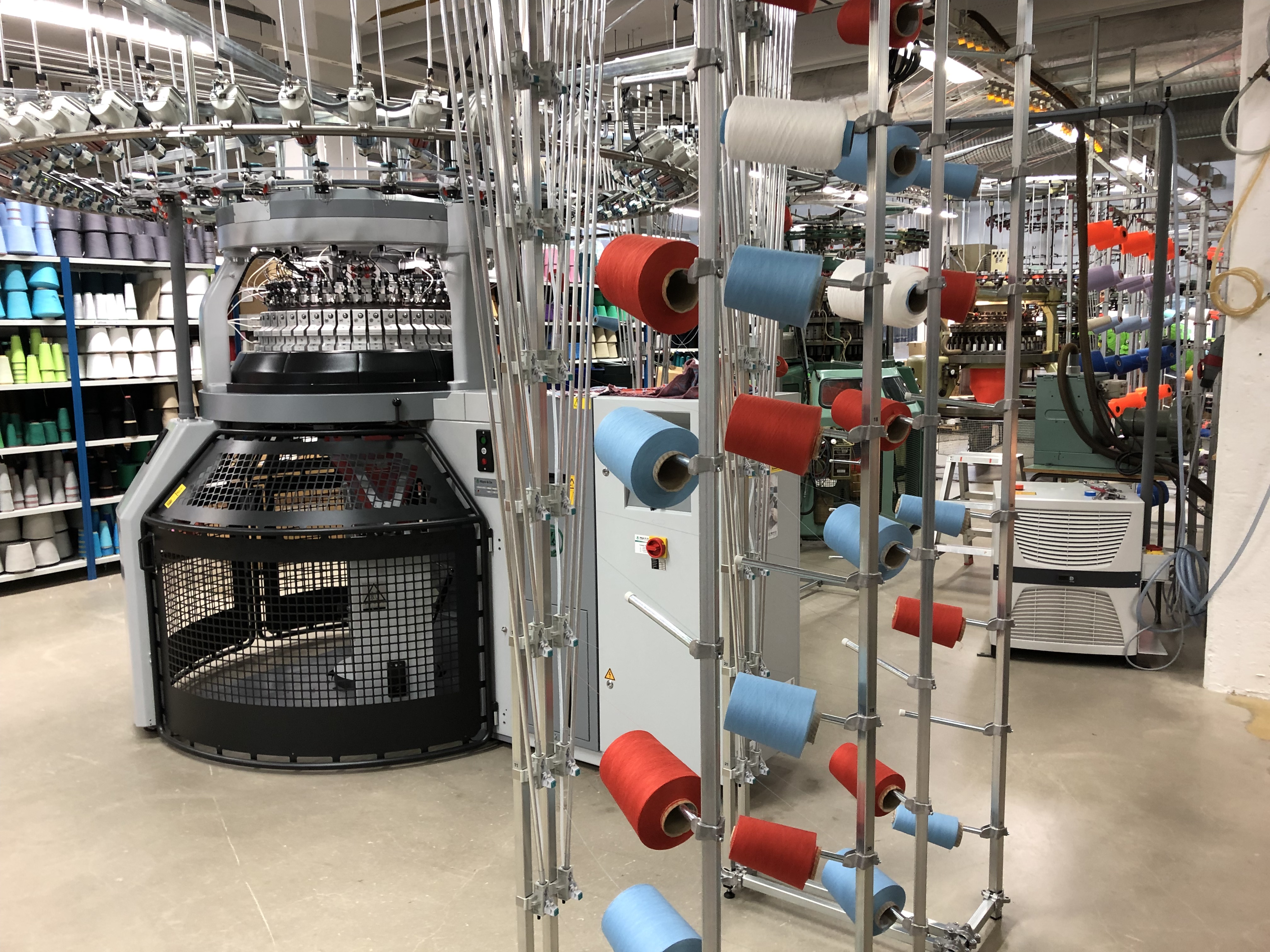 © Swedish School of Textiles, University of Borås.
The Swedish School of Textiles is based in the Textile Fashion Center – a newly renovated building with lecture halls and textile workshops. The building also houses the prestigious Textile Museum of Sweden, businesses, and the Fashion Incubator, which is designed to create the conditions that new textile and fashion entrepreneurs need. The ground floor is home to the Fashion Gallery – a place full of fledgling fashion companies working together to establish themselves commercially.
Knitting laboratory
The Swedish School of Textiles' 1100 square metre knitting laboratory is one of the most modern and well-resourced in Europe. Three highly qualified technicians, with extensive industry experience, support academic staff in providing a 'base education' to each of the 300 or so new students that join the school each year.
Education in the specialization of fashion and textile design, textile engineering, masters students, exchange students, teaching programming and more advanced knitting, is all catered for.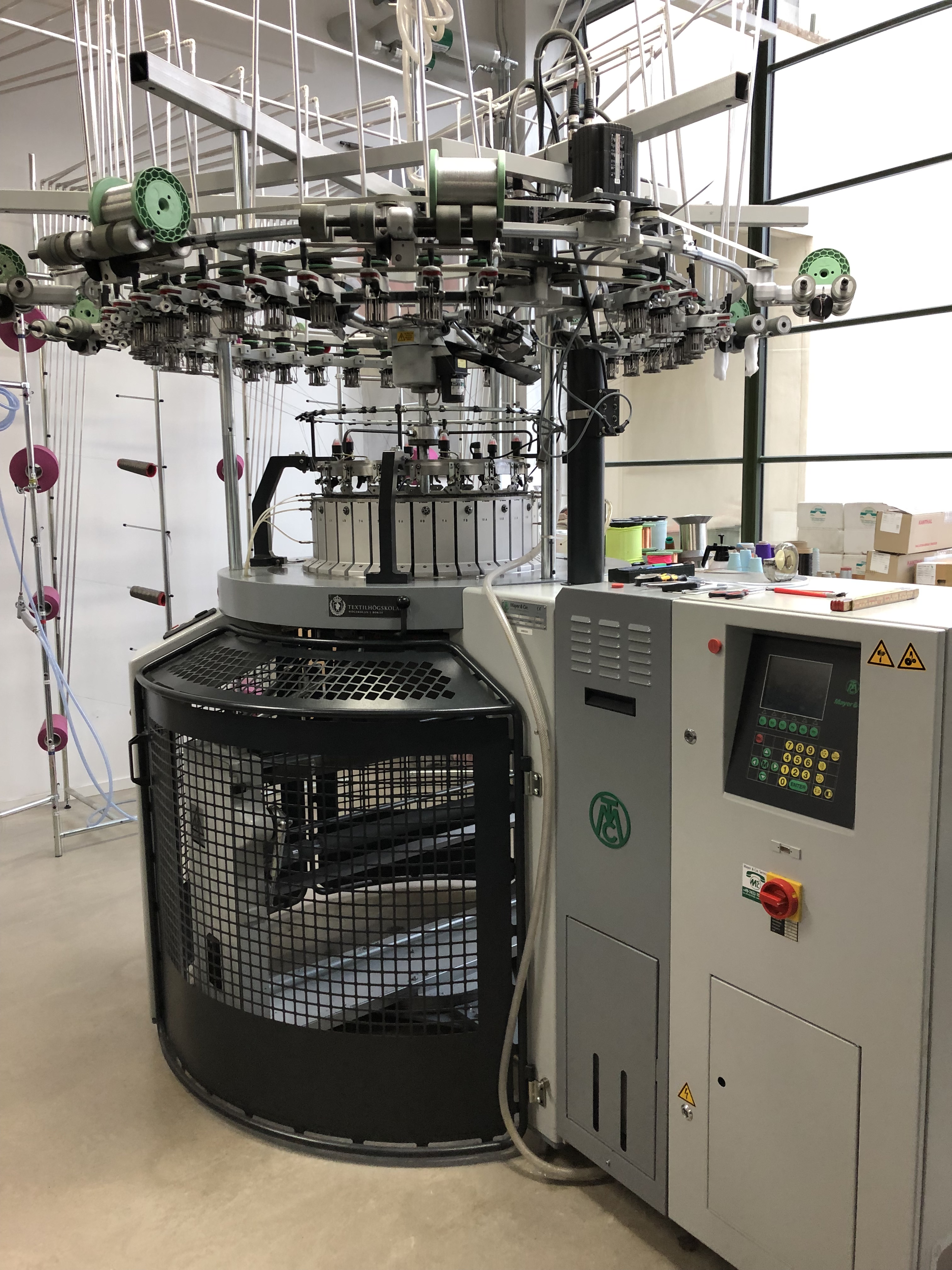 The knitting laboratory also takes part in research and development projects, both nationally and more and more, internationally. Prototype research for external companies and organizations from around the world is ongoing and the laboratory's staff also guide PhD students in specific research projects where knitting is an important discipline.
Latest technology
In circular knitting the laboratory is equipped with a total of fourteen machines, including a range of standard machines as well as more specialised machines like its Mayer & Cie metal knitting machine, Relanit 0.8, Harry Lucas 'stent knitting' machine, and Mayer & Cie OVJA E 'extreme inlay/filling 3D' machines. The laboratory's latest investment is a Mayer & Cie OVJA 1.6 EE machine.
The laboratory has five flat knitting machines including Stoll CMS 822HP 5.2 knit and wear, specially equipped CMS 330TC 6.2, CMS 330.6 gauge 10, Shima Seiki SWG 091N Wholegarment machines. Its latest investment is a Stoll ADF 530KI gauge 7.2 (12-gauge needle hook).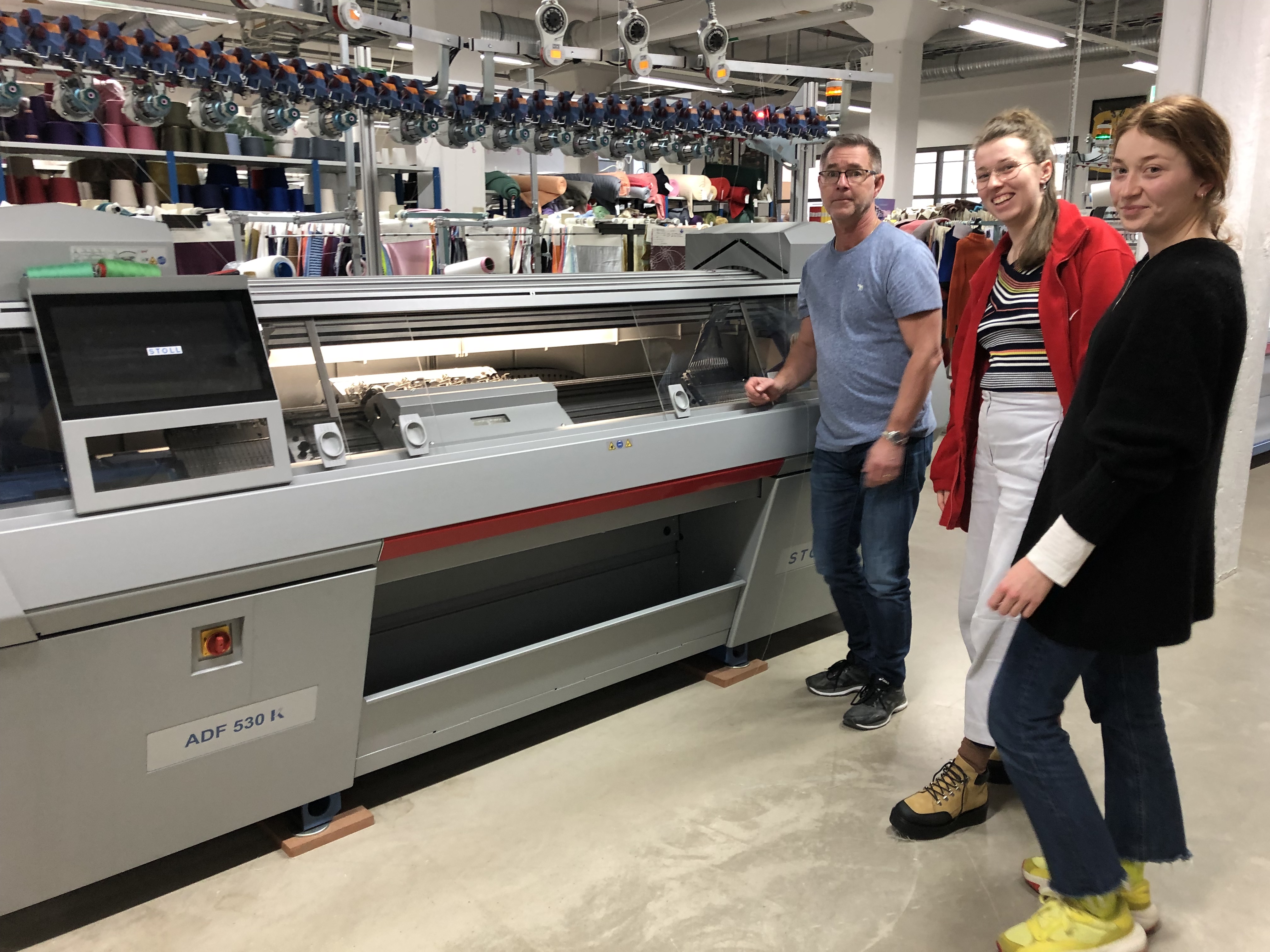 The laboratory also has 20 Silver Reed, domestic handknitting machines and 20 Dubied industrial hand flat knitting machines.
As an institution, the Swedish School of Textiles, has a long and rich heritage, and its modern facilities are a real credit to the country. Knitting laboratory staff say they can clearly see the potential of further cooperation with international industry and with other textile universities around the globe, and that this will play a big part in the laboratory's and the school's future.
Reference- https://www.knittingindustry.com/swedish-school-of-textiles-knits-together-creativity-and-technology/