Dhanteras marks the start of the festive season. It falls on the 13th of Krishna Paksha and this year it is celebrated on 13th November 2020. This day is considered lucky and auspicious day for shopping. All over the world, Hindus worship Lord Kuber and Goddess Laxmi, also known as the god of wealth.
Dhanteras comes from two words, Dhan and Teras. Dhan meaning wealth and Tera meaning the 13th day. It is believed on this day Goddess Lakshmi emerged from the ocean of milk during Samundra Manthan or churning of the sea. The day is considered one of the best and auspicious days to buy valuable items. Here's a list of things you can buy on a Dhanteras.
Gold and Silver
Gold and silver are the most bought and common items on Dhanteras. From coins to jewelry to utensils, it is believed that investing in these metals would bring in more prosperity. Silver coins bought on Dhanteras are also worshipped the next day, Diwali.
Utensils
Buying metals is considered very auspicious, so people generally buy utensils. One can also buy utensils in silver, copper and brass on this auspicious day. However, one should avoid utensils made of steel and iron. As per the Hindu beliefs, it is believed that one should never bring empty utensils on this day. One can fill water or food before entering the house.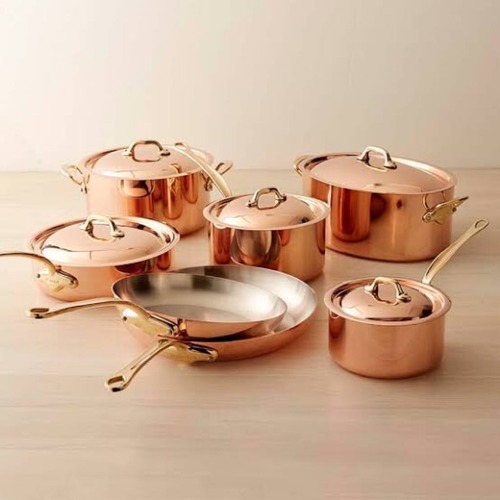 Broom
Broom is considered as a symbol of Maa Laxmi, as the Goddess appreciates cleanliness. Buying a broom is considered very favourable. It is believed that buying a broom on this occasion can help to remove all financial worries related to the home.
Electronic Items
If you have been waiting to buy valuable electronic items, then you can consider buying them on this day. From home appliances to phones and laptops, there's a lot to choose from.
Business-related work
This day is also considered lucky to open a new shop, office and even a bank account. Many devotees open their new shops and offices on this day and perform Lakshmi Puja to bring good luck.
Gomti Chakra
It is a rare sea snail found in river Gomti. As the Hindu beliefs, it is considered sacred and can be used in Diwali puja. It is believed that it helps in bringing success and also protects from the evil eye.
Author Profile