INTRODUCTION
Known as the 'Heart of India' due to its location at the centre of India, Madhya Pradesh is well known for its incredible culture. Though the state has some cultural similarities to states like Rajasthan and Maharashtra, it still owns a unique culture of its own. It is the land of vibrant folk music and dance which is still intact since the Mughal period. Handicrafts of Madhya Pradesh are well sought after owing to their intricate designing. The state is home to followers of diverse religions like Hinduism, Islam, Christianity, Jainism, and Buddhism. A significant chunk of the population belongs to tribal communities which make up 20% of the total population of the state.
This diversity in communities has rendered Madhya Pradesh a unique culture which can be titled as traditional and ethnic. A prominent element of Madhya Pradesh's culture is its traditional clothing. In the modernized world, the people of Madhya Pradesh still preserve their traditional clothing heritage.
TEXTILES OF MADHYA PRADESH
Madhya Pradesh is known for various printing techniques namely hand-block printing using mainly natural colors, batik printing and techniques of tying and dyeing known as Bandhini. Weaving specialties of Madhya Pradesh are Chanderi and Maheshwari silk and cotton clothes..
Handblock printing:
If you are talking about quintessential Madhya Pradesh textiles then hand-block printing the first thing that comes to mind. There are various subgroups or specialties of this type of printing. The main feature of it is that it uses all-natural colors extracted from vegetables, roots of plants called 'Aal', and indigo. The famous 'bagh print' native to Bagh in Dhar district uses colors extracted from 'Aal' plant roots. The shades of red and black are predominant in this printing, it also provides a 3D effect because of the intricately carved motifs which are used herein Bagh.
There are many other styles of hand-block printing which are mostly in circulation within the local area. Other places like Umedhpur, Tarapur are special for traditional prints using indigo. The products made using this printing technique include saris, dress materials, bed sheets, curtains, table cloths, and pillow covers. Nowadays even shirts are being embellished with indigo block prints to give it a new ethic look and the style is quickly catching up with the youngsters.
Bandhani- art of tying and dyeing:
Centuries-old Indian techniques of tying and dyeing a cloth fabric. Bandhani comes from the Sanskrit word banda which means "to tie". A very delicate and painstaking job. The main colours used in Bandhani are yellow, red, green and black. The technique involves making small beads all over the cloth by tieing threads which is done mainly by women, then the cloth is dipped in a light colour. The entire cloth gets dyed only except the tied part which retain the ground colour. This process is repeated if a darker shade of color is needed. What is essential in bandhani is the intricate and skillful manipulation of the fingers for tying, extensive knowledge of colour schemes and skill in dyeing materials. It takes several years for a craftsman to perfect his skill. In Madhya Pradesh bandhani work is mostly done in the western part. Places like Mandsaur and Indore are known for their bandhani works.
Batik:
Batik is a resist process for making designs. A ancient art said to have developed in Egypt now most popular in Java, Indonesia and other parts of South Asia. Bhairavgarh on the banks of river kshipra is the hub for batik printing in Madhya Pradesh. Bhairavgarh which is also known for Kaal Bhairav and tales of king Vikramaditya and the vampire ghost Betal. Originally it was used by the locals tribes to decorate their garments. The artist uses wax to prevent dye from penetrating the cloth, leaving "blank" areas in the dyed fabric. The process can be repeated over and over to create complex multicolored designs. First the cloth is dyed with base color, then the wax designs are made, then it is dyed again to give contrast colors to the designs. In Madhya Pradesh textiles industry map batik finds its place in Bherongarh and Indore. There are many varieties of batik print done all over the world.
Chanderi:
Chanderi is said to have originated in the vedic period, founded by Lord Krishna's cousin, Shishupal. The specialty of chanderi is finely woven fabric with zari work on it. Two types of fabrics are used in chanderi, cotton and silk. The fabric is woven with very fine hand spun yarn which makes it delicate and light weight at the same time. Motifs used in chanderi work depict nature mostly with leaves,flowers, trees, earth, sky, and gold coins(ashrafi). They are very appropriate as summer wear for their light weight ,sober color and glossy transparency.
Chanderi can be called the jewel in Madhya Pradesh textiles industry's crown undoubtedly. Chanderi is a place in northern MP in Ashok Nagar district. Chanderi sarees are the other name of sophistication and the schindia dynasty made it more popular in the 19th century. Now chanderi sarees and other dress materials have great demand all over the world. Though the most sought after variety is the chanderi silk.
Chanderi is a traditional ethnic fabric characterized by its lightweight, sheer texture and fine luxurious feel. Chanderi fabric is produced by weaving in silk and golden Zari in the traditional cotton yarn that results in the creation of the shimmering texture. The fabric borrowed its name from the small town Chanderi in Madhya Pradesh where traditional weavers practice the art of producing textured sarees in cotton and silk decorated with fine zari work.
This fabric can be classified into three types – Chanderi silk cotton, pure silk and Chanderi cotton. Traditionally, Chanderi fabric was primarily used in weaving Sarees and Salwar Kameez material.
Nowadays, young women prefer wearing Chanderi saree.It is one of the must-have items for every saree connoisseur and has emerged as the most understated Indian ethnic attire. Chanderi sarees are an impeccable choice for summer wear as well as for ceremonial dressing such as a weddings or pujas.
History
Since ancient times, Chanderi town is popularly known as one of the best handloom clusters in India where Chanderi fabric was woven using handspun cotton warps and wefts. But the evolution of the fabric began in the 1890's when weavers in the town of Chanderi replaced hand spun yarns with mill mad yarns. But if epics are to be believed, Chanderi fabric is known to have its origin way back in the Vedic Period and was founded by Lord Krishna's cousin – Shishupal.
In the year 1910, Chanderi sarees were patronized by the royal family of Scindia and it was during that period when golden thread motif made its presence in the cotton muslin saree for the first time. But during the Mughal reign, popularity of this fabric reached new heights and was the most favored choice of queens in India. In the 1930s, Chanderi weavers in Madhya Pradesh discovered Japanese silk. They began replacing the warps of cotton sarees with it and that's how the Chanderi silk variety came into existence.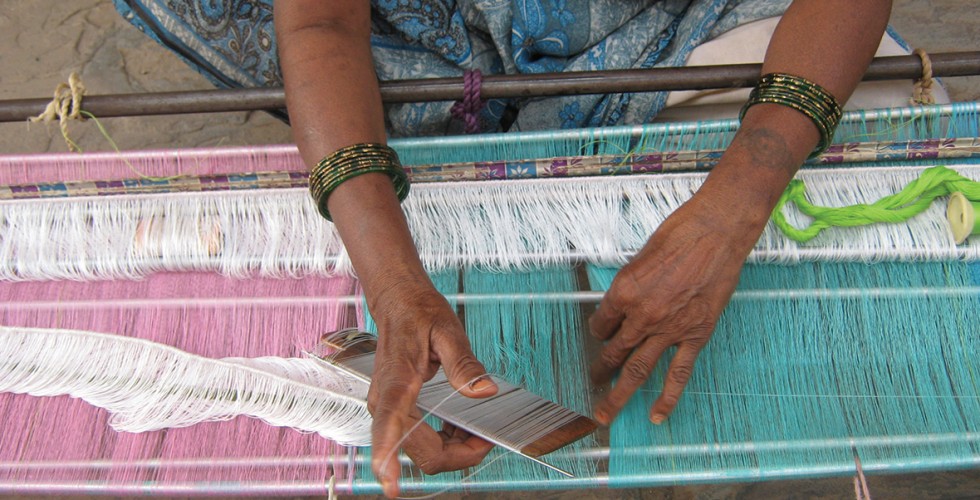 Motifs or Buttis
The buttis or motifs on Chanderi fabric are primarily hand woven on handloom, with the use of needles. Separate needles are used to create different motifs. Weavers coat these motifs with gold, silver as well as copper. Motifs created using chanderi weaving are inspired from nature and include Swans, gold coins, fruits, and heavenly bodies.
From traditional motifs of flowers, peacock, lotus to modern geometric patterns, today one can find strikingly beautiful motifs like 'Nalferma, 'Dandidar, 'Chatai', 'Jangla', Mehndi wale haath' etc. adorning the Chanderi fabrics. Color palette of Chanderi sarees are predominately ruled by soft pastel hues, however with changing times, vibrant combinations of red and black, turquoise and navy blue, fuchsia and white also exist.
Transparency
Transparency or sheer texture is a unique feature of Chanderi fabric that differentiates it from other textiles produced across India. The transparency of this fabric is because of the use of single Flature quality of yarn. When glue of a raw yarn is not separated from it, the non-degumming renders a shine and transparency to the finished fabric which produces a Flature yarn.
Fashion Connect
Since ancient times, Chanderi fabric holds a special position in the Indian handloom industry. Traditionally, this fabric was used to weave the nine yard drapes. But now, with fusion of traditional and modern weaving techniques, Chanderi fabric is extensively used by fashion designers to create Indo-western dresses, tunics and tops.
Maheswari:
The origin of Maheswari handloom fabrics can be traced back to 5th century in the erstwhile capital of malwa region, Maheshwar. The holkar dynasty used to rule from maheshwar before shifting to Indore. In 18th century Ahilya Bai Holkar made maheswari sarees famous by buying a lot of them with motifs and borders of maheshwar fort and gifting them to her guests. Maheshwari fabric is among the finest handloom fabrics in India. It is also done on two varieties of clothes like chanderi work- one is cotton and the other is silk. Zari(golden thread) is used extensively in maheswari work, they are mainly used to make motifs and borders of sarees. Specially motifs like Guldasta, Aambuta, Ghunggroo, Chatai kinar, Bel phool, Jai phool, Hansa, Mayur, Baila Ankhi, Ambi Buti and Chandtara looks lovely. The sarees are overall simple in design with checks, stripes and small round designs all over the body of the saree if not plain.
MADHYA PRADESH COSTUME
Madhya Pradesh Traditional Dresses of Men
Dhoti is the famous traditional dress for men in Madhya Pradesh. It is comfortable and best for summer months. Safa, a kind of turban is another common element of the traditional dress of men here. Safa is considered as a symbol of pride and honor for men. Mirzai and Bandi are a type of jackets in white or black color which form a part of the traditional dress of men in Madhya Pradesh, especially in regions of Malwa and Bundelkhand. The clothes are colorful and vibrant as people in Madhya Pradesh like to add colors to their appearance.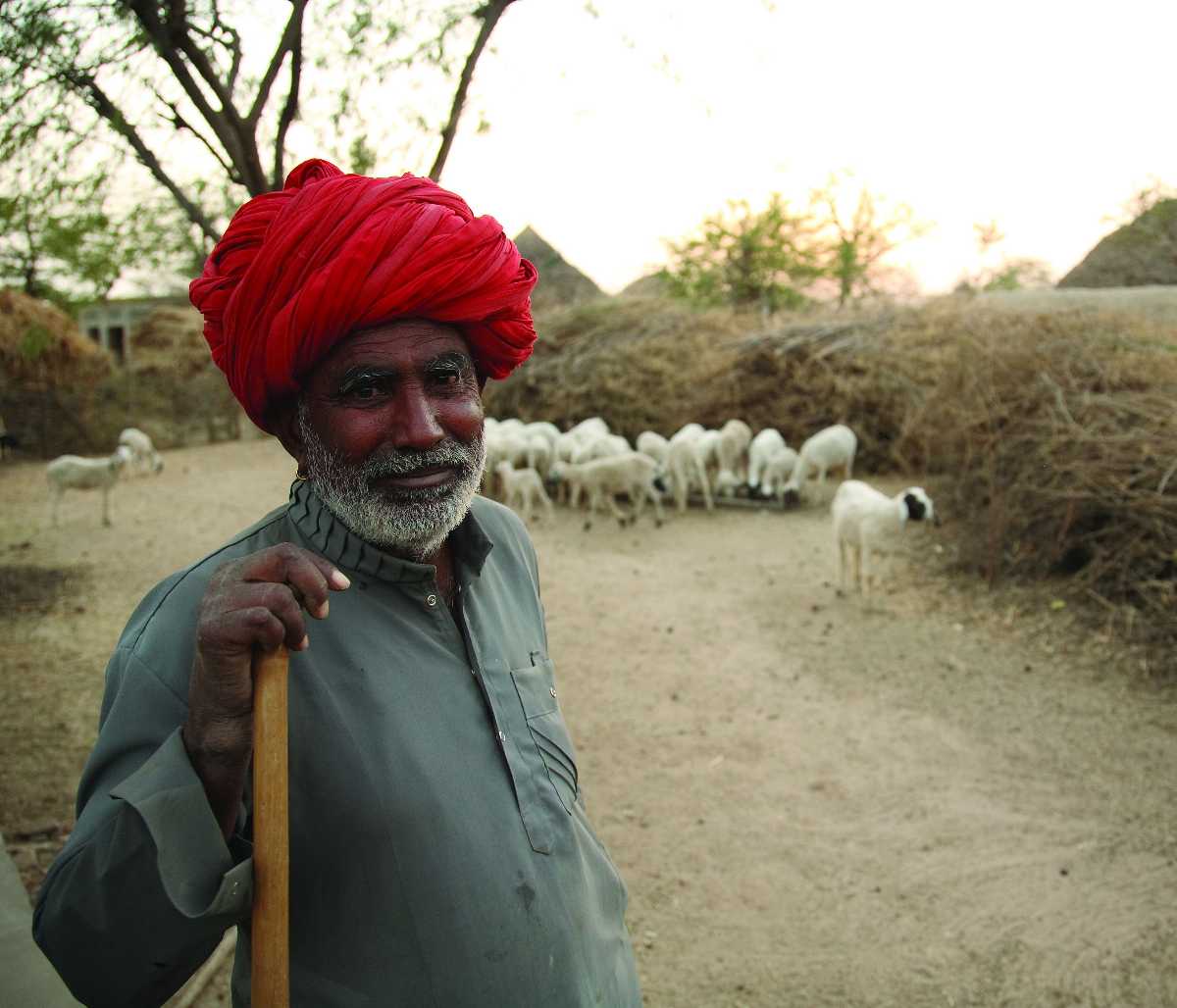 Madhya Pradesh Traditional Dresses of Women
Lehenga and Choli are the most famous traditional dress among women in Madhya Pradesh. Odhni is a kind of scarf that covers the head and shoulders and is an essential element of traditional dress. Black and Red colors are the most popular colors in clothes. In the current scenario, saree has also become part of the dressing of women in Madhya Pradesh. Bandhani Sarees are becoming especially popular. The saree is dyed using various methods which create elaborate and colorful patterns. Wax is applied to the yarn of the saree to bring stiffness and richness to the cloth which is easy to weave. Madhya Pradesh is also well known for Maheshwari and Chanderi Sarees. Even foreigners like these silk sarees and Madhya Pradesh produces and exports these dresses on a large scale. The prints and designs are lovely and colors are vibrant.
Madhya Pradesh Traditional Ornaments and Tattoos
People of Madhya Pradesh love wearing Kathir and Silvers ornaments. These traditional ornaments are a major part of the tribal clothing. Bangles, necklaces, and bracelets are worn by women over their traditional dresses and are considered a mark of beauty and virtue. 'Pajeb' is another ornament that is very popular among women due to its pleasant sound and lovely design.
Another important element of traditional clothing in Madhya Pradesh is Tattoos. Tattoo designing is very popular among rural and tribal communities. The people living in Bajara, Bhil, Kumhar, Bhilala, and Kahar can be seen sporting tattoos on their hands and foreheads. Mostly the tattoos carry spiritual designs or names of loved ones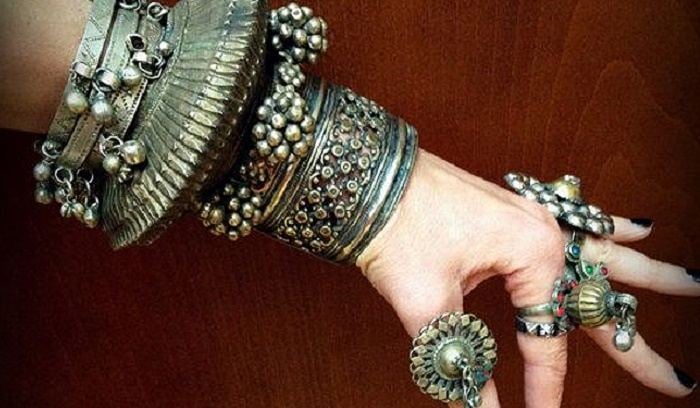 Embroidery of Madhya Pradesh
The richest embroidery of India is the Zari and the zardozi, which is known since late 16th century. This art form was introduced in India by the Mughal invaders. Zari zardozi is a form of embroidery, which came to India from Persia. Its literal translation, Zar means gold and dozi meaning embroidery. Zari zardozi embroidery under goes the process of using metallic-bound threads to sew on the various products. This skill of embroidering practiced by artisans of early days has passed on this trade among their families and local communities. The Muslim communities residing in India initially executed Zardozi work. These Zardozi designs vary from place to place.
The states of India, which are involved in making of zardozi works, are Lucknow of Uttar Pradesh, Gujarat, and Ujjain of Madhya Pradesh etc. Till date there are numerous micro enterprises that specialize in Zardozi. It is particularly popular in countries like Iran, Pakistan and India. The Bhopal city of Madhya Pradesh is also one of the places where the traditional way of zardozi is still practiced. This place has great historical experiences, which have their impression on the art and culture of the place. Bhopal has its own unique art and culture with the rich heritage.
Zardozi is a style of embroidery, which has been in India since the time of Ramayana, Mahabharata. The Actual original process of Zardozi is known as 'Kalabatun'. Real gold and silver wires were used enclosed along with the silk threads to decorate satin and velvet fabrics. Along with the threads, other rich add-ons such as sequins, beads, precious and semi-precious stones and pearls were also sewn on. These kinds of embroidered works were used in the Mughal Era by the royalty to adorn tent walls in the form of tapestries and wall hangings, as well as on accessories for elephants and horses.
TRIBES OF MADHYA PRADESH
Gond Tribe
Gonds are arguably the largest tribal group in Asia, with a population crossing three million! Though much is known about them, some of the Gond people remain isolated from the rest of the civilization. They worship Lord Shiva, known as 'Bahadeo' in their native tongue.
Bhil Tribe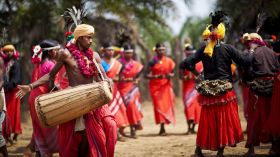 The second largest tribal community in India, Bhils are fine warriors with inherent, exceptional skills of archery. The name Bhil literally refers to Bil, meaning 'bow', a reference to their great archery skills which are mentioned even in the Indian epics of Ramayana and Mahabharata. Some of their other skills include pottery, painting, and weaving.
Baiga Tribe
Believed to have descended from Dravid, they reside peacefully in thick, forested woodlands of Satpura. The commonly acknowledged language of the Baigas is Baigani, along with Hindi and Marathi. The art of tattooing is a significant part of the tribal lifestyle, exclusive to the clan.
Sahariya Tribe
Saharias are another tribal group prominent in Madhya Pradesh, sheltered in the districts of Gwalior, Shivpuri, Vidisha, Raisen, Morena, and Bhind. Though some of them may have embraced a nomadic lifestyle and have little to no contact with the outside world. Most of them depend on agriculture as a source of livelihood.
Bahariya Tribe
Korku Tribe
Dwelling only in densely forested areas, people belonging to Korku tribe of Madhya Pradesh are skilled in gathering food. Korkus build their houses with bamboo and wood, and all houses have a fireplace installed. Like every other tribal community, Korkus also depend on agriculture, poultry farming and animal husbandry for their livelihood.
Santia Tribe
A tribal group of Malwa, Santias are believed to have been a martial Rajput tribe. Since their lifestyle is extremely nomadic, not much can be said about their habits and traditions. It is quite difficult to locate them.
ART AND CULTURE OF MADHYA PRADESH
ART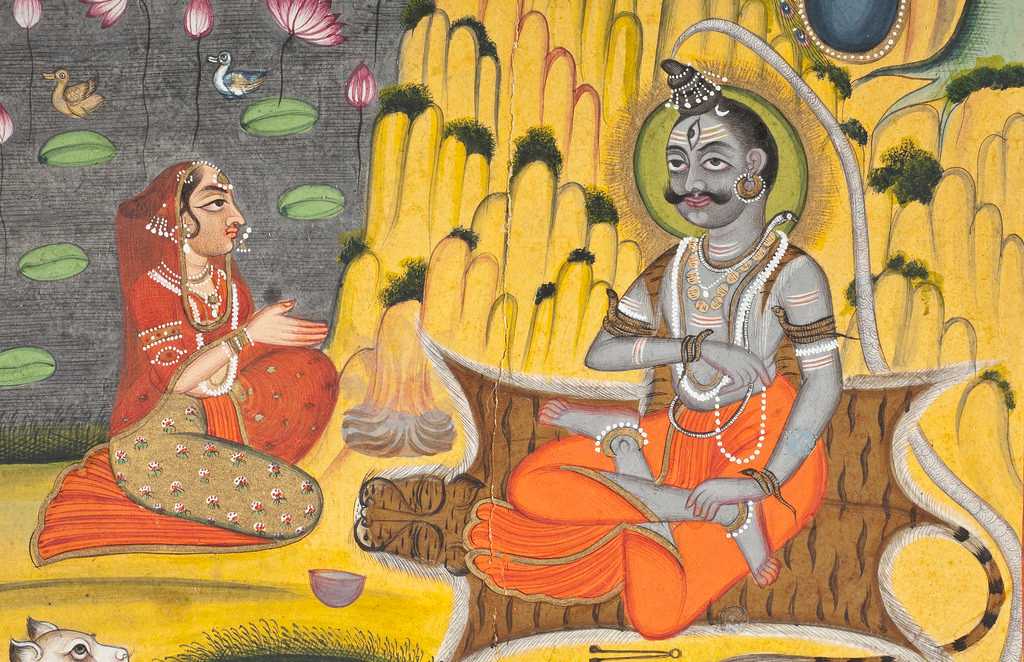 The fine artworks, hurled right from the heart of the nation endure a worldwide audience. This innate talent helps in producing handicrafts like – Woven cotton or silk sarees, fabrics with block prints, stuffed toys, floor coverings, bamboo work, cane work, jute work, woodcraft, iron craft, stone craft, metal craft, terra cotta, zari work, folk paintings, ornaments, dolls and papier-mache. Apart from the above, it is much known for the uncanny work of Gond painting and the traditional carpets of Gwalior. The other crafts like bamboo and jute work are widely traded in the local bazaars.
FOOD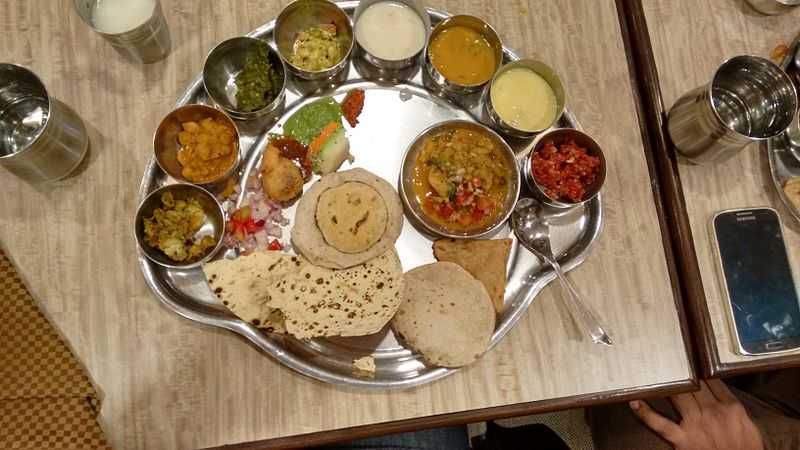 Madhya Pradesh has a culturally defined cuisine which varies from region to region. The meals include both Veg and Non-Veg dishes depending on the locality.
The traditional dishes like kusli, lavang lata, jalebi, pilaf with peas, Indori puri palak ki, baflas, kebabs, and biryani are ruling the heart and the stomach of our country.
Bhopal will feed you with its spicy kebabs, biryani, korma, fish, meat, and keema.
Indore and Gwalior will serve some creamy dishes prepared from milk, Bafla is one from many cooked from wheat, ghee, and milk. The pure vegetarians could have a taste of Bhutte ki kee, a dessert prepared with milk and corn.
Dance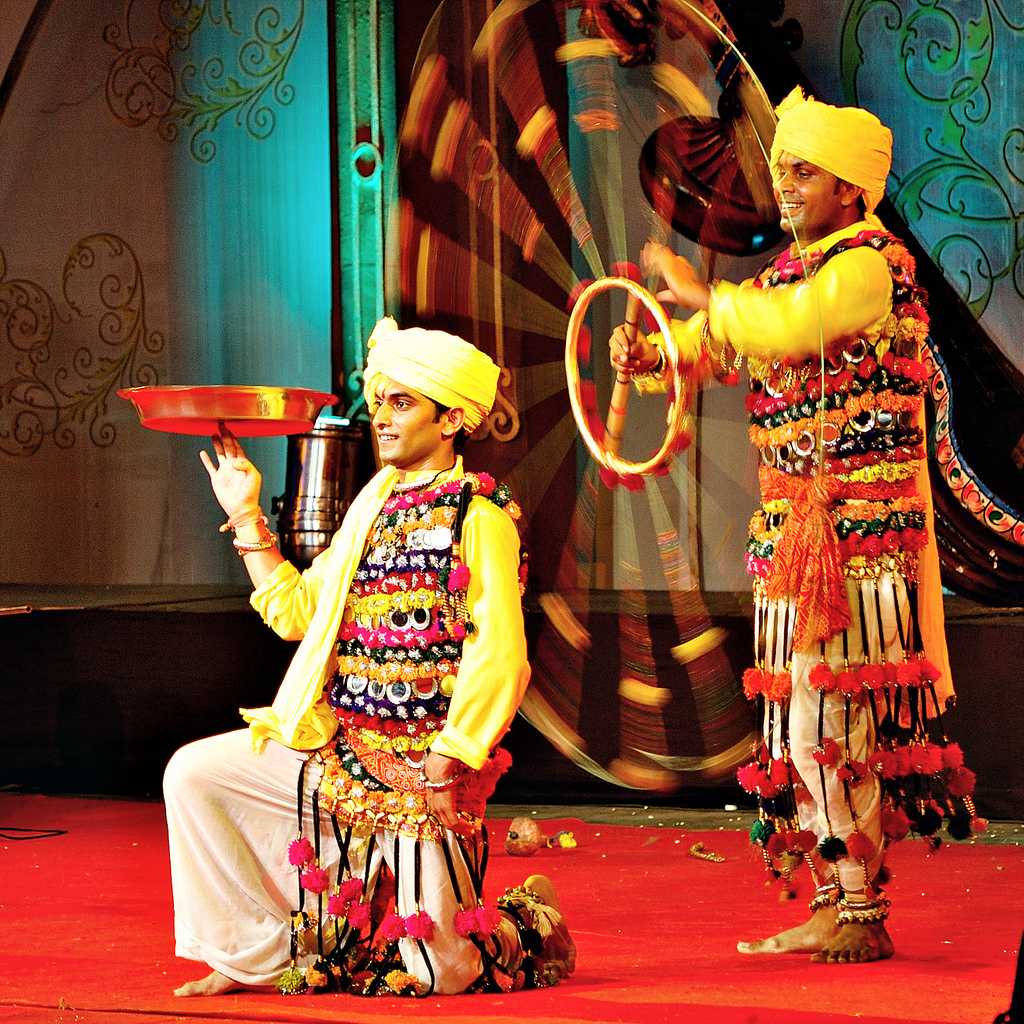 The vibrant colours, unique attires, and melodious music make all the folk dances in Madhya Pradesh exquisite. Gaur, Muria, Sugga, Saila, Karma, Kaksar, Chithirai Festival dance are notable and have their connotation. Each dance is followed by a complete set of male and female jewellery, steaming curiosity.
Gaur Dance imitates the moves of a vicious Bison, representing the hunting spirit of the tribal people. Sing Marias or the Tallaguda Marias. Males carry flutes and drums, with peacock feathers and were horns like a bison. Soon female dancers join with their colourful beaded necklaces and rhythmic moves.
Saila is a dance with a stick. The dancers hop on one leg holding on to their adjacent dancer. This dance got deep roots among the people of Sarguja, Baitul and Chhindwara districts.
Sugga dance is the dance of the parrots. Women widely accept the trait; they tap their feet and imitate the moves of a parrot. They also bend and jerk their heads like a bird. A wooden clapper called Thiski is used to create rhythm and dummy parrots are placed on wooden bases for the performance.
Karma dance is performed on the festival of Karma, in August. This is one of the oldest dance forms of the Adivasis of Madhya Pradesh. Karma dance features numerous variants; some of them are Jhumar, Ghatwar, Ektaria, and Pendehar.
Architecture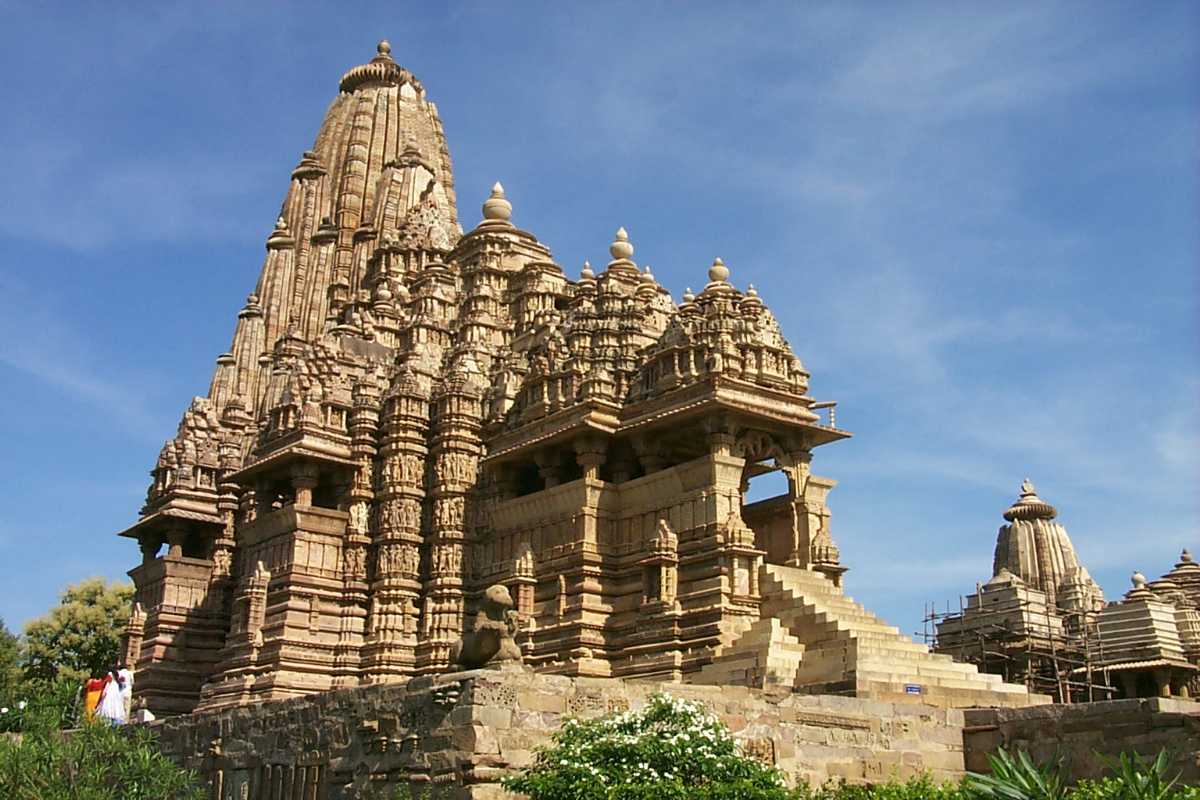 Madhya Pradesh has encountered each religion and every reign that India ever homed. Whether it's the oldest Hindus, beard Muslims, meditating Buddhists, or elite Englishmen, the land has cultivated them all. The same is visible while exploring the monuments. Forts, temples, caves, tombs, stupas, reservoirs you will meet them all.
Khajuraho Temples are the reflection of real Nagara Architecture. The site is reputed amongst UNESCO world heritage sites.
The structure of Sanchi Stupa was constructed by King Ashoka to preserve the teachings of Lord Buddha. The hemispherical dome is a perfect round and tells the tales of the great Mauryan dynasty.
Jahaz Mahal, is an establishment preserving its literal meaning, "Jahaz" means Ship and "Mahal" means fort. The place is surrounded by a pond, giving a real look of a palace floating in the water! The site was built as a Harem to 15000 women for Sultan Ghiyas-ud-din Khilji in the 15th century.
Jai Vilas Palace is a blend of British-Italian architecture.
Hoshang Shah's Tomb is believed to be the first-ever marble architecture made.
MUSIC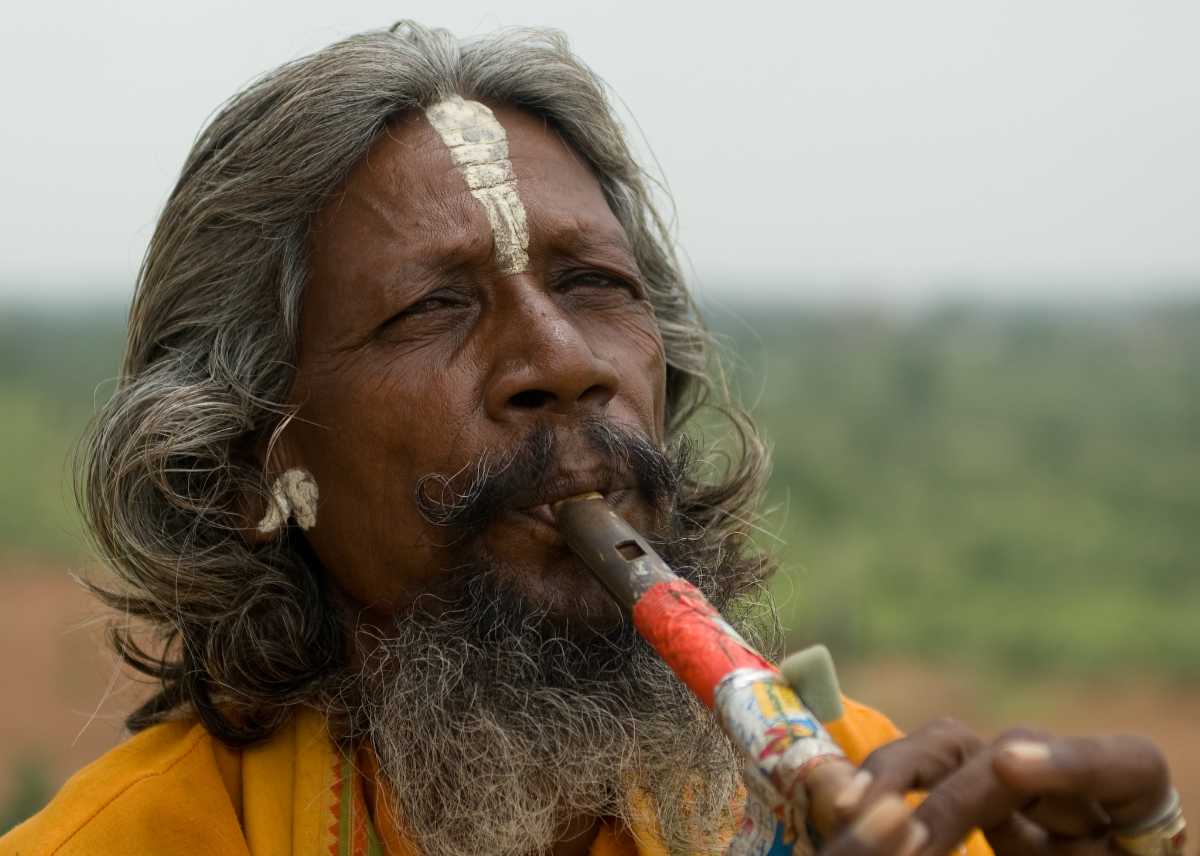 The musical lineage of Madhya Pradesh is nurtured all over the state in the forms of classical, folk and tribal music. The tribal people of Bastar truly could sing their way through every problem. They fashioned music from leaves, fruit seeds, pots, pans and so on. The instruments used by them are extraordinary itself. Singha might just be the first instrument ever forged by man, Pungi or been is popular with Jogis and snake charmers in India, Marias are richly ornamented brass trumpets and other Percussion, Auto phonic instruments are broadly used.
Madhya Pradesh's arsenal is filled with folk songs. Every song has a story to tell, just sit back and close your eyes, every note tells a tale of sacrifice, love, and duty. The folklore of Dhola Maru is commonly sung around the regions of Malwa, Nimar, and Bundelkhand; it's about the Dhola Maru's story of love, separation, and reunion. The melodious music of Chang and Dhaf is readily played in the parts of Mandla, Malwa, Bundelkhand and Nimar, the music is magnetic.
Tourism Guide:- https://www.mptourism.com/
The article was written by – Ms. Ayman Satopay. B.Sc in Textile and Apparel Design from Sir Vithaldas Thackersey College Of Home Science. Textile Value Chain intern. Email: tvcmedia.digital@gmail.com
Author Profile